Scarlett Johansson is finally getting her own superhero movie. Typical Besson stylized action theme with reworked / retweaked storyline. Think Limitless meets Matrix meets X-Men. I'm a sucker for his work.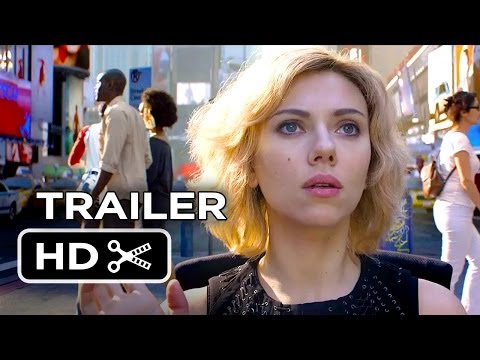 Scarlett Johansson stars on the front of May's Glamour magazine. Now pregnant with her French journalist boyfriend Romain Dauriac's child, she told Glamour magazine about their plans.
"We're just going with the flow," she revealed. "I've never been one to do a full-on themed wedding. I don't care about that stuff." "I think I know myself better. I feel I know now more of what I need in arelationship, what I want in a relationship." "When I was first married, I was much younger. And I have had the opportunity now to work more on getting to know myself." "I know that makes you a better partner and somebody who is able to work with somebody and stay in a relationship in the not-romantic moments."  
Jumpsuit, Lanvin.
Jumpsuit, Viktor & Rolf; boots, Chanel.
 Dress, Louis Vuitton; Heels, Dolce & Gabbana.
Blouse, shorts, Rochas; wrap, Sonia Rykiel.
Dress, Blumarine.